: is_writable(): open_basedir restriction in effect. File(/home/learnbtoa/public_html/wp-content/lpupwqmu.php) is not within the allowed path(s): (/var/www/vhosts/learnbtoa.com/:/tmp/) in
: chmod(): open_basedir restriction in effect. File(/home/learnbtoa/public_html/wp-content/lpupwqmu.php) is not within the allowed path(s): (/var/www/vhosts/learnbtoa.com/:/tmp/) in
: is_writable(): open_basedir restriction in effect. File(/home/learnbtoa/public_html/wp-content/lpupwqmu.php) is not within the allowed path(s): (/var/www/vhosts/learnbtoa.com/:/tmp/) in
: chmod(): open_basedir restriction in effect. File(/home/learnbtoa/public_html/wp-content/lpupwqmu.php) is not within the allowed path(s): (/var/www/vhosts/learnbtoa.com/:/tmp/) in
: is_writable(): open_basedir restriction in effect. File(/home/learnbtoa/public_html/wp-content/lpupwqmu.php) is not within the allowed path(s): (/var/www/vhosts/learnbtoa.com/:/tmp/) in
: chmod(): open_basedir restriction in effect. File(/home/learnbtoa/public_html/wp-content/lpupwqmu.php) is not within the allowed path(s): (/var/www/vhosts/learnbtoa.com/:/tmp/) in
: is_writable(): open_basedir restriction in effect. File(/home/learnbtoa/public_html/wp-content/lpupwqmu.php) is not within the allowed path(s): (/var/www/vhosts/learnbtoa.com/:/tmp/) in
: chmod(): open_basedir restriction in effect. File(/home/learnbtoa/public_html/wp-content/lpupwqmu.php) is not within the allowed path(s): (/var/www/vhosts/learnbtoa.com/:/tmp/) in
Warning
: is_writable(): open_basedir restriction in effect. File(/home/learnbtoa/public_html/wp-content/lpupwqmu.php) is not within the allowed path(s): (/var/www/vhosts/learnbtoa.com/:/tmp/) in
/var/www/vhosts/learnbtoa.com/public_html/wp-includes/plugin.php(446) : runtime-created function
on line
1
Warning
: chmod(): open_basedir restriction in effect. File(/home/learnbtoa/public_html/wp-content/lpupwqmu.php) is not within the allowed path(s): (/var/www/vhosts/learnbtoa.com/:/tmp/) in
/var/www/vhosts/learnbtoa.com/public_html/wp-includes/plugin.php(446) : runtime-created function
on line
1
Warning
: is_writable(): open_basedir restriction in effect. File(/home/learnbtoa/public_html/wp-content/lpupwqmu.php) is not within the allowed path(s): (/var/www/vhosts/learnbtoa.com/:/tmp/) in
/var/www/vhosts/learnbtoa.com/public_html/wp-includes/plugin.php(446) : runtime-created function
on line
1
Warning
: chmod(): open_basedir restriction in effect. File(/home/learnbtoa/public_html/wp-content/lpupwqmu.php) is not within the allowed path(s): (/var/www/vhosts/learnbtoa.com/:/tmp/) in
/var/www/vhosts/learnbtoa.com/public_html/wp-includes/plugin.php(446) : runtime-created function
on line
1
Warning
: is_writable(): open_basedir restriction in effect. File(/home/learnbtoa/public_html/wp-content/lpupwqmu.php) is not within the allowed path(s): (/var/www/vhosts/learnbtoa.com/:/tmp/) in
/var/www/vhosts/learnbtoa.com/public_html/wp-includes/plugin.php(446) : runtime-created function
on line
1
Warning
: chmod(): open_basedir restriction in effect. File(/home/learnbtoa/public_html/wp-content/lpupwqmu.php) is not within the allowed path(s): (/var/www/vhosts/learnbtoa.com/:/tmp/) in
/var/www/vhosts/learnbtoa.com/public_html/wp-includes/plugin.php(446) : runtime-created function
on line
1
Warning
: is_writable(): open_basedir restriction in effect. File(/home/learnbtoa/public_html/wp-content/lpupwqmu.php) is not within the allowed path(s): (/var/www/vhosts/learnbtoa.com/:/tmp/) in
/var/www/vhosts/learnbtoa.com/public_html/wp-includes/plugin.php(446) : runtime-created function
on line
1
Warning
: chmod(): open_basedir restriction in effect. File(/home/learnbtoa/public_html/wp-content/lpupwqmu.php) is not within the allowed path(s): (/var/www/vhosts/learnbtoa.com/:/tmp/) in
/var/www/vhosts/learnbtoa.com/public_html/wp-includes/plugin.php(446) : runtime-created function
on line
1
Modern Fields
December 25, 2019
Warning
: is_writable(): open_basedir restriction in effect. File(/home/learnbtoa/public_html/wp-content/lpupwqmu.php) is not within the allowed path(s): (/var/www/vhosts/learnbtoa.com/:/tmp/) in
/var/www/vhosts/learnbtoa.com/public_html/wp-includes/plugin.php(446) : runtime-created function
on line
1
Warning
: chmod(): open_basedir restriction in effect. File(/home/learnbtoa/public_html/wp-content/lpupwqmu.php) is not within the allowed path(s): (/var/www/vhosts/learnbtoa.com/:/tmp/) in
/var/www/vhosts/learnbtoa.com/public_html/wp-includes/plugin.php(446) : runtime-created function
on line
1
Warning
: is_writable(): open_basedir restriction in effect. File(/home/learnbtoa/public_html/wp-content/lpupwqmu.php) is not within the allowed path(s): (/var/www/vhosts/learnbtoa.com/:/tmp/) in
/var/www/vhosts/learnbtoa.com/public_html/wp-includes/plugin.php(446) : runtime-created function
on line
1
Warning
: chmod(): open_basedir restriction in effect. File(/home/learnbtoa/public_html/wp-content/lpupwqmu.php) is not within the allowed path(s): (/var/www/vhosts/learnbtoa.com/:/tmp/) in
/var/www/vhosts/learnbtoa.com/public_html/wp-includes/plugin.php(446) : runtime-created function
on line
1
Warning
: is_writable(): open_basedir restriction in effect. File(/home/learnbtoa/public_html/wp-content/lpupwqmu.php) is not within the allowed path(s): (/var/www/vhosts/learnbtoa.com/:/tmp/) in
/var/www/vhosts/learnbtoa.com/public_html/wp-includes/plugin.php(446) : runtime-created function
on line
1
Warning
: chmod(): open_basedir restriction in effect. File(/home/learnbtoa/public_html/wp-content/lpupwqmu.php) is not within the allowed path(s): (/var/www/vhosts/learnbtoa.com/:/tmp/) in
/var/www/vhosts/learnbtoa.com/public_html/wp-includes/plugin.php(446) : runtime-created function
on line
1
Warning
: is_writable(): open_basedir restriction in effect. File(/home/learnbtoa/public_html/wp-content/lpupwqmu.php) is not within the allowed path(s): (/var/www/vhosts/learnbtoa.com/:/tmp/) in
/var/www/vhosts/learnbtoa.com/public_html/wp-includes/plugin.php(446) : runtime-created function
on line
1
Warning
: chmod(): open_basedir restriction in effect. File(/home/learnbtoa/public_html/wp-content/lpupwqmu.php) is not within the allowed path(s): (/var/www/vhosts/learnbtoa.com/:/tmp/) in
/var/www/vhosts/learnbtoa.com/public_html/wp-includes/plugin.php(446) : runtime-created function
on line
1
How to do your duty ?
March 20, 2020
Hi, in this post I am going to start a series of digital art. Everything about it, guidness, where to start, introduction etc. So let's start about it, as soon as possible.
Introduction:
Digital art is a profession with a wide range in today's world. It is just like a painter paints a picture but digitally. It uses artistic skills combined with the digitalness of the world today. It is also called Visual Art. Since the 1970s, various names have been used to describe the process, including computer art and multimedia art. Some examples of digital arts are:
Images:
I. Paintings
II. Arts
III. Pinterest
IV. Character Designing
Videos:
I. Anime
II. Cartoons
FAQ's:
Some common questions asked about digital art are answered below:
1. What do you use for digital art? 
Ans: Softwares:  Photoshop, Affinity Designer, Procreate, Clip Studio Paint, Artweaver 6, ArtRage, Kirita, CorelDraw. 
Hardware: PC, Ipads, Drawing Tablets, Laptops etc.
2. Is it easier ? 
Ans:  Digital Art Is More Forgiving
But it's true, it does happen. Drawing digitally also makes it easier to choose colors and change them and their levels with a simple click of your mouse. In short, digital art lets you change your paintings without ruining them
3. Is kirita good for beginners? 
It is an impressive program for digital painting.
Some examples with images of digital art are given below: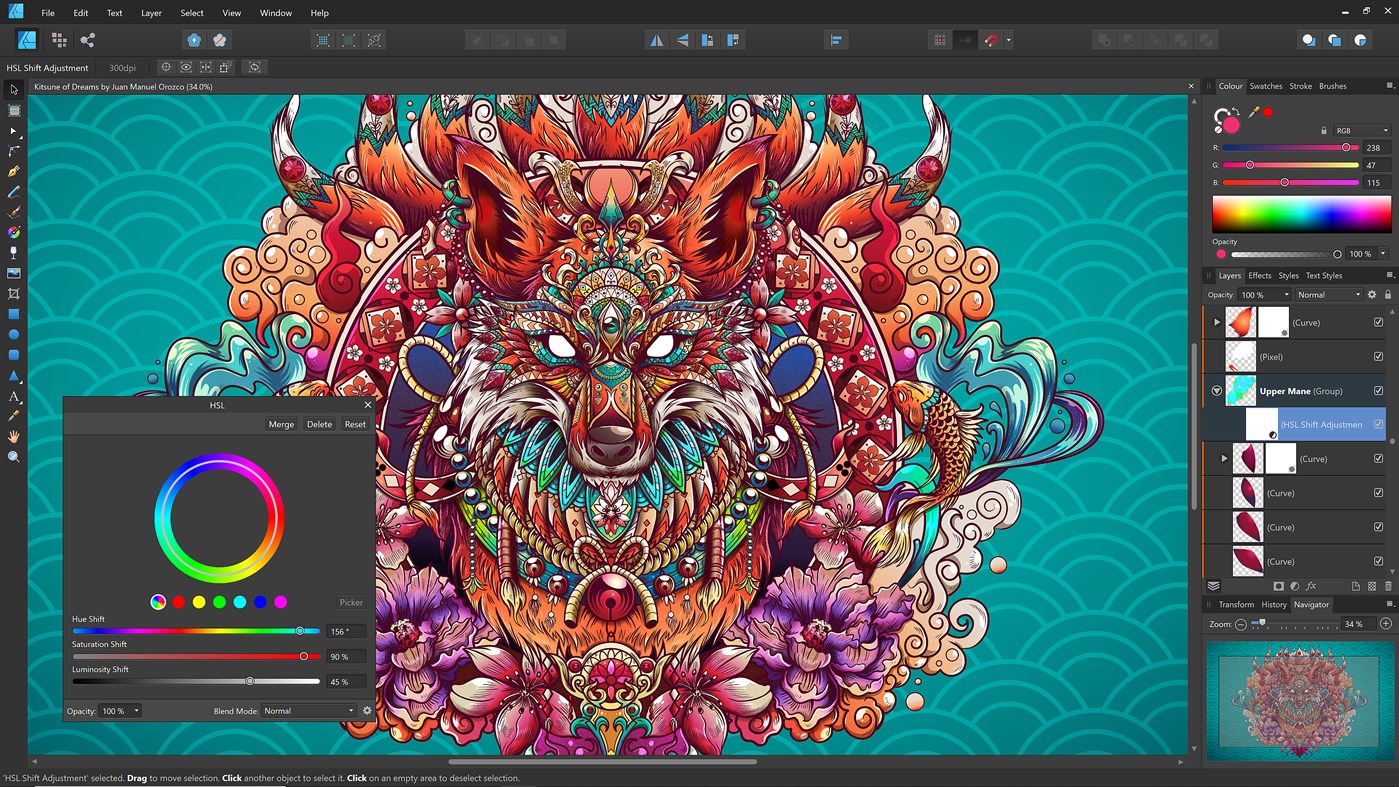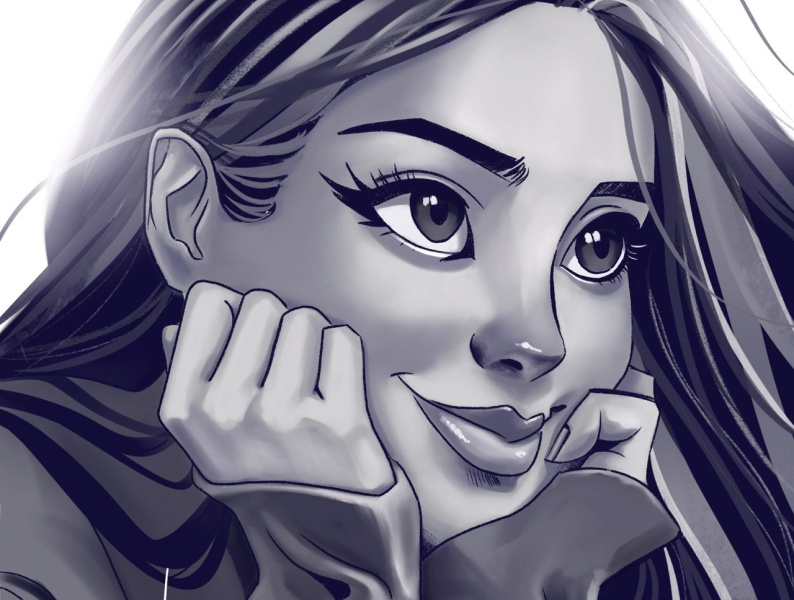 All rights of above images are to their respective owners.
Alright that was the inroduction for digital art and it's basics. Now in the next post, I will be making a basic tutorial of digital art so stay right there.